Program
Welcome to the 2023 Symposium on Competition Manipulation and Gambling in Sport, co-hosted by the Canadian Centre for Ethics in Sport (CCES) and McLaren Global Sport Solutions Inc (MGSS). 
Thank you for joining us to discuss the state of sports betting and competition manipulation in Canada and around the world. We've assembled representatives from a wide variety of stakeholder groups that share a common interest in protecting the integrity of sport, preventing and detecting competition manipulation, and ensuring the safety of athletes everywhere. Ultimately, the information and expertise we all bring to the table will enable us to develop concrete and practical solutions to mitigate the risk of competition manipulation in Canada.
We'd like to extend our gratitude to our sponsors, whose commitment to sport integrity and athlete safety can be seen in their support of this event. A level playing field can't be left to chance!
Sincerely,
Jeremy Luke,
President & CEO, Canadian Centre for Ethics in Sport
Richard H. McLaren,
CEO, McLaren Global Sport Solutions Inc.
---
Read biographies of presenters and moderators who will participate in the symposium, and see which organizations will be represented.
---
Presenting Sponsors: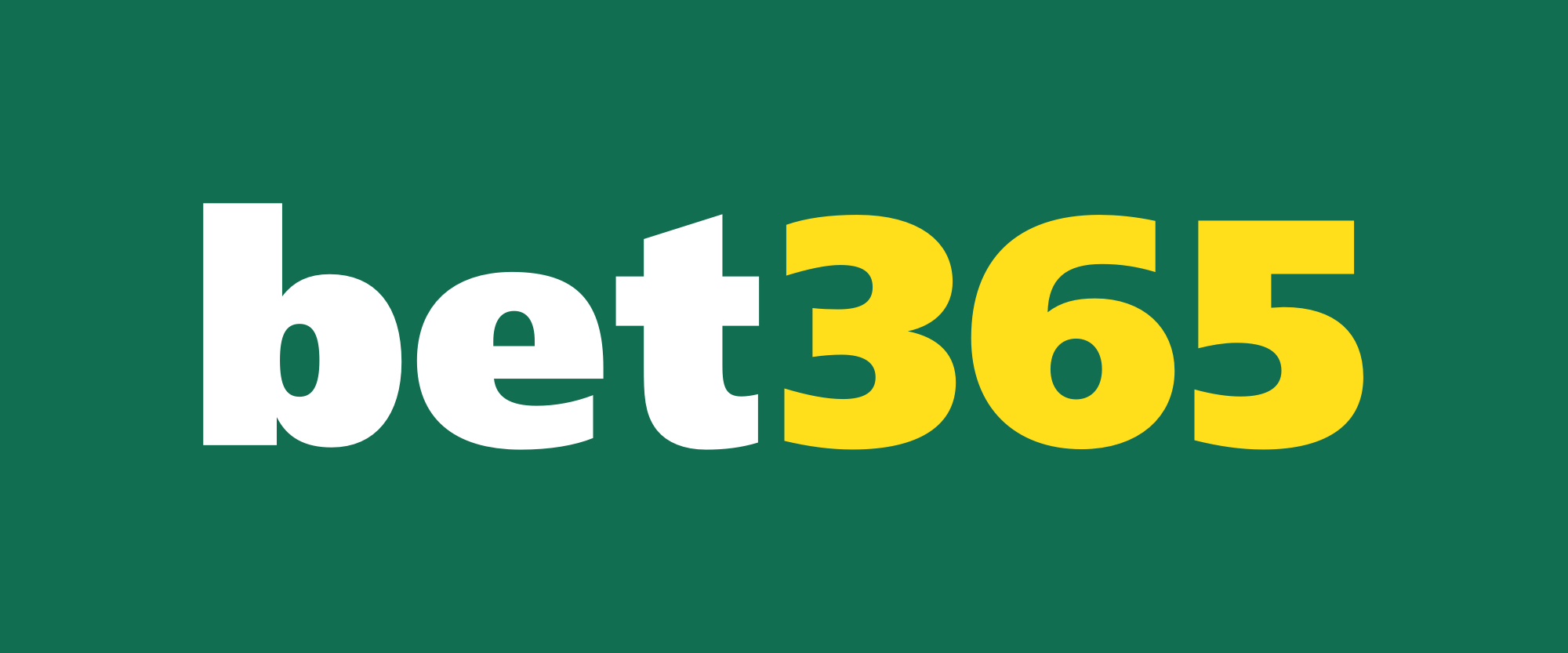 Day 1 – Tuesday, May 30, 2023

Registration

11:00-13:00

Session 1 – The Current Landscape of Competition Manipulation and Gambling in Sport in Canada

13:00-17:30

Setting the Stage: Symposium Overview

The Canadian Centre for Ethics in Sport (CCES) and McLaren Global Sport Solutions Inc. (MGSS) hosted the first-ever Canadian symposium addressing the issues of match manipulation and gambling in sport in 2019. Since that time, single-event sports betting has been legalized in Canada, and competition manipulation is now at the forefront of issues that threaten the integrity of sport. The gaming and sporting world have turned their attention to what is happening in Canada, where our sport community has become increasingly vulnerable to bad actors attempting to manipulate competitions. This session will highlight the goals of the Symposium and how it's been designed to achieve them.

Jeremy Luke, CCES

Symposium Introduction

Michael Copeland, Woodbine Entertainment

Athlete Education: The Cornerstone to Tackle Match Fixing

Jean-François Reymond, International Betting Integrity Association

Keynote Address

Professor McLaren will explore the scale and complexity of competition manipulation in sport through his decades of experience on the front lines of exposing sport corruption. Delegates will learn the myriad ways that events can be manipulated to produce outcomes that threaten the integrity of the game; as well as the role and relationship between law enforcement and sports organisations to combat these harmful effects.

Richard McLaren O.C., CEO, MGSS

The Evolving Landscape of Sports Betting in Canada

The legalization of single-event sports betting requires a concerted effort from many organizations to operate effectively. Hear how single-event sports betting is regulated in Canada, how the various regulatory parties differ, and how the regulators work with the betting operators. This session will also explore the role of regulators and operators in the effort to combat competition manipulation.

Doug Hood, AGCO

Michael Croteau, AGLC

Scott Vanderwel, PointsBet Canada

Moderator: Paul Burns, Canadian Gaming Association

The Impact of Single-Event Sports Betting on Canadians

Betting on sport in Canada has increased exponentially since the legalization of single-event sports betting. From high profile athletes such as Connor McDavid, to celebrities like Jamie Foxx, it is impossible to escape the onslaught of advertisements for sport betting in Canada. This session will compare the betting behaviour of Canadians to the rest of the world, highlight sports most at risk for competition manipulation, and explore the effect of single-event sports betting on the media and the consumer.

Dominic Mueser, Sportradar

Geoff Zochodne, Covers

Shelley White, Responsible Gambling Council

Moderator: Michael Copeland, Woodbine Entertainment

International Landscape: The Macolin Convention and the International Olympic Committee Code

While single-event sports betting is new to Canada, it's well established in many countries. Through the lens of the Macolin Convention and the IOC Code, this session this session explains how competition manipulation is tackled internationally, including the impact of international law, the role of law enforcement, and how sport at all levels fits into a coordinated international approach.

Dieter Braekeveld, INTERPOL

Jerome McEniry, Canadian Olympic Committee

Chiel Warners, Netherlands National Platform and Group of Copenhagen Vice-Chair

David White, Federal Bureau of Investigations

Moderator: Benoit Girardin, LBB Consultants

Day 1 Wrap-up

Michael Copeland, Woodbine Entertainment

Cocktail Reception

17:30-19:30 - Westin Harbour Castle - Terrace

Day 2 – Wednesday, May 31, 2023

Session 2 – Canadian Response

08:30-12:15

Day 2 Introduction

Michael Copeland, Woodbine Entertainment

Perspective from a Canadian Athlete

Jacqueline Simoneau is a two-time Olympian (Rio 2016 & Tokyo 2020) and a multi–World Series Medalist. As an IOC Believe in Sport Ambassador and member of the COC Athletes' Commission, she is committed to protecting athlete safety and preserving the integrity of sport. This session will address the impact competition manipulation can have on an athlete's well-being through real-world examples, underlining the urgent need to address the issue to protect the integrity of sport.

Jacqueline Simoneau, OLY

Canada's Policy Template: What Have We Learned and Where Are We Going?

The CCES and the COC struck an Exploratory Working Group on Competition Manipulation composed of representatives from Canadian national and multi-sport organizations. The group's focus was to understand the risks associated with competition manipulation in Canada and develop resources to protect the Canadian sport community from this threat, including the development of a template competition manipulation policy for sport organizations.

The session will examine the key elements of the template policy, hear about lessons learned from Canadian sports who are proactively putting the policy template into action and will explore next steps the Canadian sport community could take to address this issue moving forward.

Katherine Henderson, Curling Canada

Glen Grunwald, Canada Basketball

Mathieu Chamberland, Canada Soccer

Presenter & Moderator: David Lech, Former CCES General Counsel

Professional Sport Strategies and Approaches

North American professional sport is in a unique position to benefit from single-event sports betting through new revenue sources. However, this does not come without challenges. In this session, our expert panelists will explain how professional leagues are addressing these concerns and how their approaches could be used as a model for others sports.

Jeffrey Mishkin, former Executive Vice President and Chief Legal Officer of the NBA

Eric Noivo & Owen Welsh, Canadian Football League

How Betting Almost Ended My Basketball Career: Case Study with Jordan Spencer

At the core of all efforts to address sport integrity is the athlete.

Jordan Spencer is a professional basketball player from Milton Keynes, England. Jordan has competed at the national and international levels, playing for Augustana College in the NCAA, representing Great Britain on the U-16 and U-20 national teams, and playing professional basketball in Germany and the United Kingdom.

When Jordan was found to have placed bets on his own team's victory, it nearly signaled the end of his basketball career. After being suspended and fined, which strained his relationships with those closest to him, he is determined to help others avoid making the same mistakes.

Jordan Spencer, Professional Basketball Player

Moderator: Jennifer Bishop, Chair, Sports Media & Entertainment Group, Aird & Berlis LLP, Executive Board of Tennis Canada

Lunch

12:15-13:15

Session 3 – An International Perspective – Responses And Best Practices

13:15-16:30

International Federation Case Studies

International federations play a crucial role in sport's efforts to address competition manipulation, a global problem that requires a global response.

This session will explore policies, procedures and best practices utilized by various international federations, and how other stakeholders can contribute to a more harmonized approach.

Ashley Ehlert, International Ice Hockey Federation

Richard McLaren O.C., CEO, MGSS, Independent Integrity Officer for the International Basketball Federation, FIBA

Emerging Tools and Investigative Strategies to Bolster Sports Integrity

Over the past decade, increased coverage and scrutiny around allegations of match-fixing, bout manipulation, and bribery have highlighted the deep-rooted challenges of identifying and investigating sport corruption.

Emerging tools and investigative strategies are being deployed including AI-enabled voice analytics, whistleblower reporting platforms, and investigation and intelligence management software; used by leading sports organisations to support an increasingly sophisticated and complex investigative framework.

Ben Smith, Clearspeed

Olivia Roffe, Harod Associates partnered with MGSS

A National Approach to Addressing Competition Manipulation

The Macolin Convention is the only rule of international law on the manipulation of sport competitions. It requests public authorities to co-operate with sport organisations, betting operators and competition organisers to prevent, detect and sanction the manipulation of sport competitions. The Convention includes the framework for National Platforms to combat the issue of competition manipulation.

This session will explore what a national approach to address the issue of competition manipulation would look like in Canada, which stakeholders are involved, and the changes required from a regulatory and relationship standpoint.

Doug Hood, AGCO

Richard McLaren O.C., CEO, MGSS

Chris de Sousa Costa, AthletesCAN

Jeremy Luke, CCES

Moderator: Benoit Girardin, LBB Strategies

Closing remarks

Jeremy Luke, CCES
The program is subject to change.
Language
Presentations will be given in English, and interpretation will be available. Symposium materials will be provided in English and French.